Today, all over the world, people are looking for ways to use alternative energy sources – one of the most popular being solar. Florida is known as "The Sunshine State," so it's only natural for the solar company, JinKO Solar, to open a location here. Their new location opened in Jacksonville, Florida and Two Stories Media was hired to make the trip and capture commercial videography and photography.
JinKO Solar is one of the largest solar companies in the world and is currently the world's largest solar panel manufacturer. One of the most unique aspects of this event and location is that this is the company's first U.S. based factory!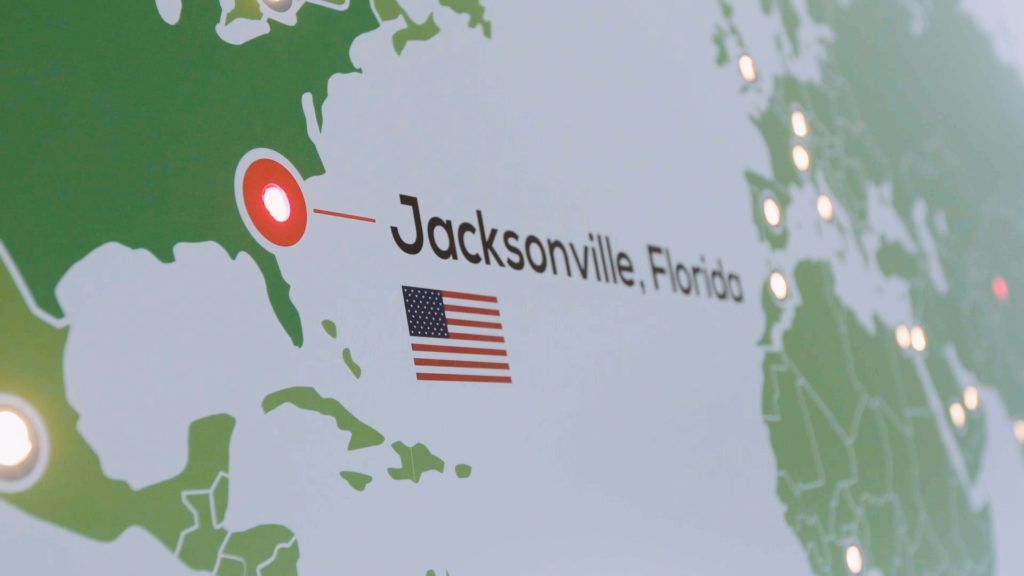 The day started with networking – local businesses and professionals, the Mayor of Jacksonville, and representatives from JinKO Solar all participated. Following this, JinKO Solar presented the goals of the plant and held the ceremonial ribbon cutting ceremony. Attendees were then taken on a tour of the factory.
Two Stories Media was on site to capture all of the highlights of the day via commercial video and photography. In combination with traditional camera footage, we also incorporated aerial videography in an effort to capture how large the facility is. Not only could the collateral be used in later marketing materials, but we also quickly edited the video for distribution to local media and online platforms.