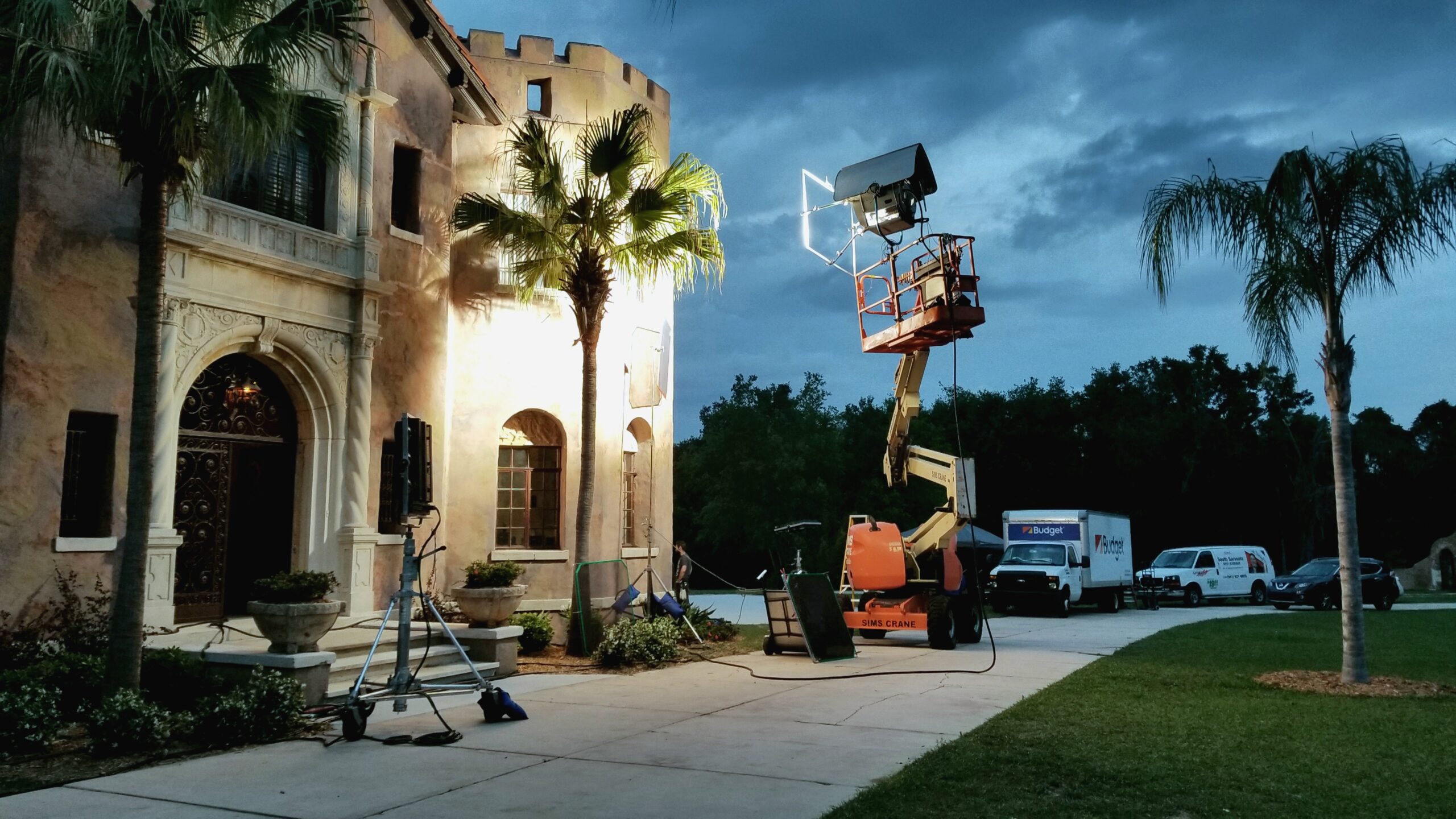 Tampa Video lighting rental
Tampa Video Lighting Rental in Tampa Bay, Florida
Two Stories Media offers professional-grade Tampa video lighting rental packages in the Tampa Bay and Central Florida regions. High-quality lighting can certainly be the difference between a polished final product and one that falls flat. Our reliable, industry-standard light kits allow you to control the mood and tone of your shots. Capture sharp, clear, and detailed images when it matters the most. Additionally, having the right gear can help you save time and money in post-production, as you won't have to spend as much time fixing issues with lighting in the editing phase of your project. Investing in professional equipment for your next production is a smart decision that will pay off in the long run.
Not sure what to rent? We can help make suggestions based on the project you have coming up. Click the button below to get started and hear everything we have to offer for your next photo or video production in Tampa, Clearwater and St. Petersburg. We also offer crew and production support for projects large and small.
Astera titan tubes set
With Charging Case | $350 per day
This set of 8 Titan Tubes with Charging Case from Astera is a formidable setup destined for the road. The set includes eight Titan Tube LED lights a hard charging case, a full array of mounting options including sixteen holders with cotter pins for truss mounting, and sixteen spigots for joining tubes together and to be used as mounting studs for the eight included floor stands. This kit also includes a wireless box to be used with an iPad or iPhone.
Aputure 1200d
3 Lens Hoods Included | $175 per day
The LS 1200d Pro LED Light from Aputure is a powerful COB LED fixture with expansive power, control options, and output comparable to a 1600W HMI. The precision fixture has a solid 5600K color temperature with a high CRI/TLCI rating of 95 that is great for location shooting outdoors, or in areas dominated by other daylight-balanced fixtures such as HMIs. The light supports multiple wireless control methods, including the Sidus Link mobile app and the built-in wireless DMX control.
Aputure 600d
F10 Fresnel Included | $100 per day
The LS 600d Pro Light Storm Daylight LED Light from Aputure is a powerful COB LED fixture with expansive power, control options, and output comparable to a 1200W HMI. The precision fixture has a solid 5600K color temperature with a high CRI/TLCI rating of 96. The light also has a myriad of wireless control methods, such as the included 2.4 GHz remote, the Sidus Link mobile app, and the built-in wireless DMX control. We also include the F10 fresnel for added intensity and control.
Litepanels gemini 2×1
Softbox and Eggcrate Included | $110 per day
Our Gemini 2×1 RGB LED Light Panel is an aluminum-constructed, 2 foot by 1 foot fixture with three lighting modes. The CCT color temperature control has six factory presets in increments from 2700 to 10,000K. There are also six presets for user-defined color temperature and plus/minus green control. The Gemini is dimmable from 100 to 0% without flicker or color shift. Settings and features are displayed on the rear LCD screen.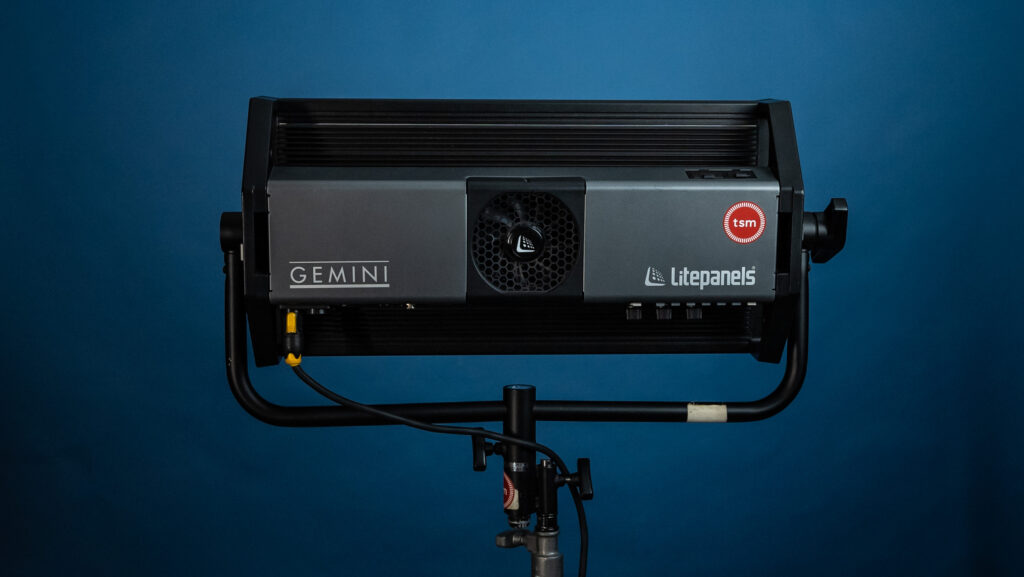 NanLite forza 60C
Projection Attachment | $40 per day
Every aspect of the Nanlite Forza 60C was designed to make it as compact and lightweight as possible—while remaining durable and always capable of delivering highly accurate light. Our Nanlite 60C features a full color spectrum with built-in effects. The light rental comes with a 19 and 36 degree projector mount, a 24″ softbox, a 18″ lantern and fresnel attachments. Everything is packaged and ready for you in a convenient carry case.
Additional Lighting
Please inquire for rental pricing on items listed below.
Aputure 300d
Aputure Accent B7C Bulbs
Quasar Q-Lion Light Kit
Quasar Crossfade Tubes
Joker 1200 HMI (3 Lens Hoods Included)
Various 1×1 LED Panels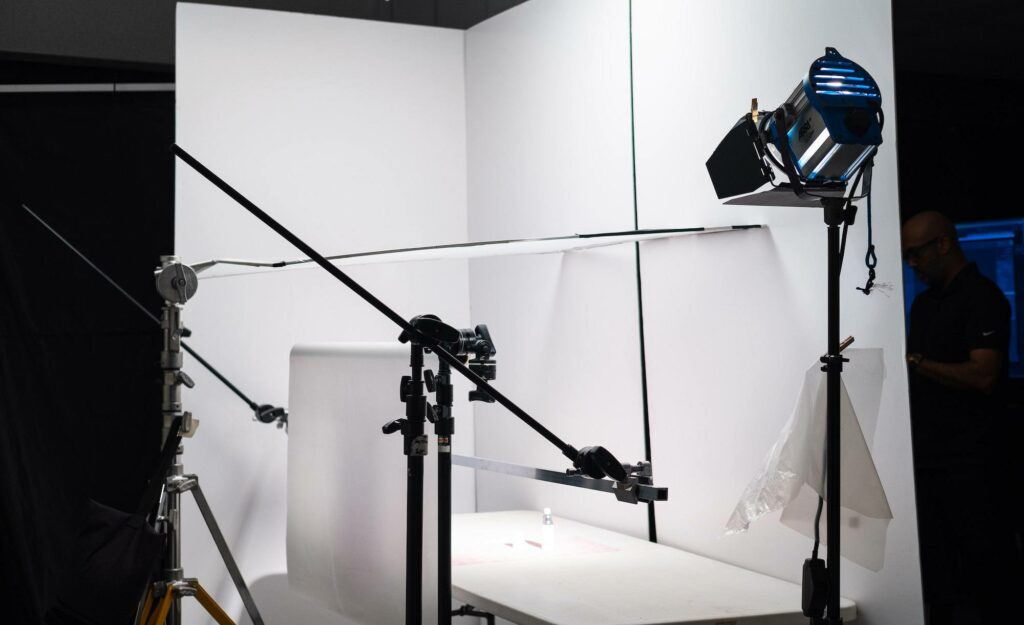 ---
What Else Do You Need?
Tampa Grip Truck Rental
Two Stories Media offers an up-to-date 1.5 Ton grip truck with industry standard equipment. Our Tampa Bay grip and lighting package includes lights, c-stands, combos apple boxes, flags, and more for your production. We also have various LEDs, Titan Tubes and HMIs available a-la-carte for the grip and lighting package.
Grip and Lighting Services in Tampa Bay, FL
Our 1.5 Ton Grip and Electric Package travels throughout the Tampa, Clearwater, St. Petersburg, Sarasota and Central Florida region. At Two Stories Media we also offer the ability to crew your camera department, gaffers, grips, electricians, PAs and sound mixers that can work on your production.
Film Lighting Rentals in St Petersburg, FL
Our Tampa grip truck rental is available with experienced G&E crew, such as gaffers and grips. Depending on your needs, Two Stories Media also offers complete Tampa video crews with director of photography, camera operators, gaffers, sound mixers, PAs, and more. Additionally, we offer ARRI Alexa camera rentals in the Tampa Bay and surrounding areas.
Need crew, additional gear rentals, and support? Contact us and see how we can help you!