We're excited to share this product photography shoot with you today! We worked with Strut, "a digital healthcare company that provides medical diagnosis and discreet, affordable pharmacy solutions to life's embarrassing (yet common) problems, for both men and women," to capture a variety of product photography and lifestyle photography showing their products in action.  
In the studio
These shoots are when our studio comes to life! We utilized the lighting grid as intended and our open floor plan. We took one of our Litepanel Gemini lights and attached it directly to the grid. Below, we hung a 8×8 frame with diffusion to further soften our lightsource. This allowed us to get the look we needed for these product photos.
Types of product Photography
During this full day production we had about 15 combinations of products and backgrounds that we needed to photograph. Not only were we capturing stock image style product photos, but we also wanted to capture the products in action. We often refer to this as lifestyle photography. Because of the personal nature of this brand, it's important to show the use of their products and help it relate to their potential customers.
By electing to have a single key source from above we cut some reset time. This allowed us to make micro changes from ground level when needed. Falling shadows and unique use of designs was requested by the client, and in the end they were extremely pleased with the final images.
Check out Strut's website to see the product photography in action!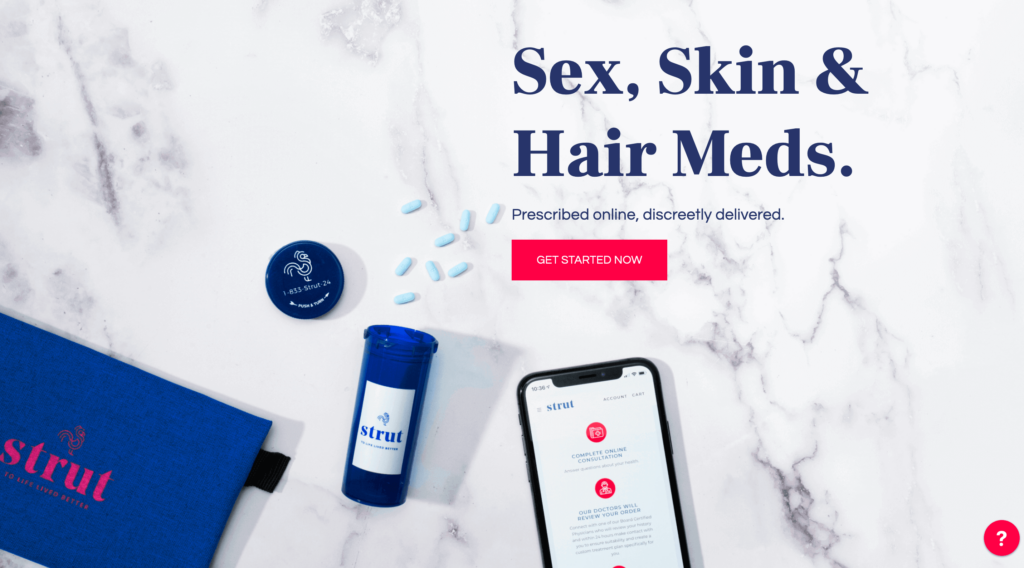 Learn more about this photoshoot on episode 7 of Talking Stories with TSM below!