Continuing on in our Letters from the Editor series, we're hearing from Ken about the editing process for the USF Muma College of Business. Specifically, this project was for the Zimmerman Advertising Program.
USF Muma College of Business has several programs within the college, one being the Zimmerman Advertising Program, otherwise known as ZAP. This video was intended to be a fast paced, high energy depiction of what the program offers and how students are set up to succeed because they follow the model of Zimmerman Advertising based in Ft. Lauderdale, Florida.
Now that you have some background, let's chat with Ken!
Video Content Bank
Throughout our 4 years working with USF Muma College of Business we have compiled several terabytes of footage so for this project we only needed to get interviews for the storyline. Two previous projects overlapped with b-roll so going into the archive, finding the appropriate shots and placing them into the timeline made this edit quicker than most. I used three projects combined to make this final storyline. The a-roll sequence was maybe 3-10 minutes at most and was from the Muma ZAP shoot. We used b-roll from the Bulls Business Community and Zimmerman video.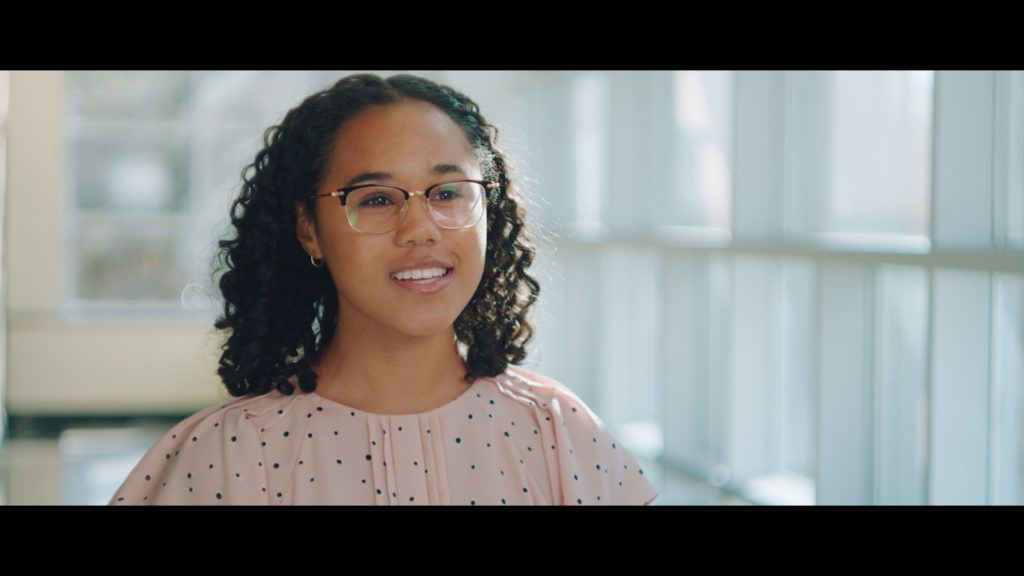 Production Process
While we had a content bank, we still needed to include new, relevant video as well. Utilizing the beautiful natural lighting coming across the second story hallway that wraps around the side of the building we found our interview spot. We added in some negative to soak up the excess on the fill side of their face. We also diffused the window with a 8×8 lite grid. That was all needed to get the look we desired.
Editing process: Bringing it all together
This edit was unique because we had to incorporate a video provided by the client. The client sent us an overview video for the Zimmerman Agency for us to pull footage from. Each clip only lasted 1-4 seconds. Some had cross fading transitions, which cuts the length of the clips even shorter. This complicates the editing process because I am at the liberty of the length of the shots provided. This created a faster pace when these Zimmerman clips were added compared to the TSM footage. Overall, I feel like it fits together perfectly.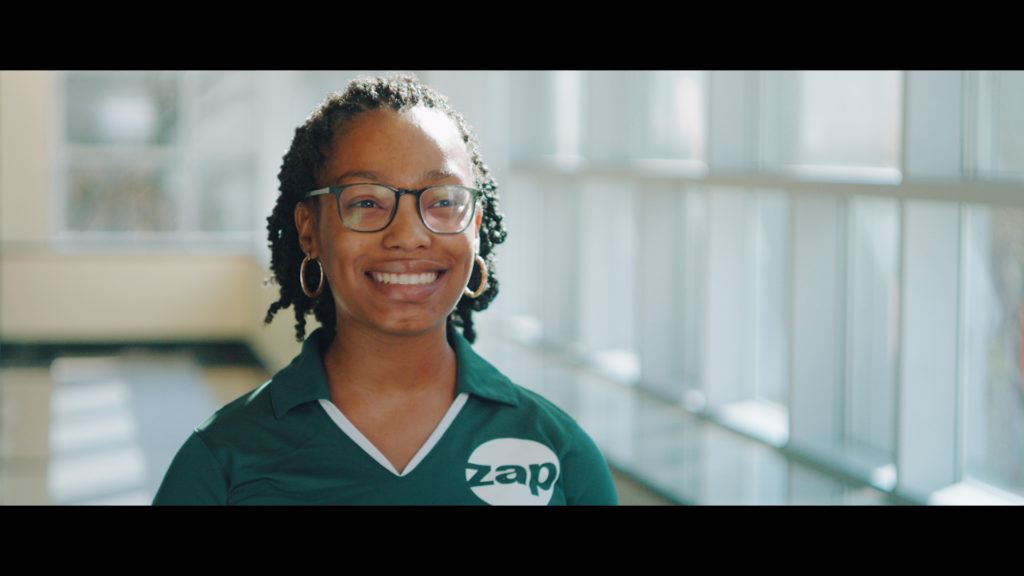 Check it out below!
USF Zimmerman Advertising Program