For the third year in a row, the American Heart Association brought Two Stories Media to capture the STEM Goes Red event videography.  This year they added an A to the STEM acronym and incorporated this new factor into the event. (See prior events here and here). 
About the STEAM Goes Red Program
If you're unfamiliar with STEAM, it represents: Science, Technology, Engineering, Art, and Math. The goal of the event is to promote interest in STEAM careers for women and girls. As Hillsborough County Schools Superintendent, Jeff Eakins, stated, the workforce is 50% female, but less than 25% of jobs in STEAM fields are held by women. AHA partnered with local organizations to bring middle-school age girls to participate in this year's event. With the new Art component, AHA moved the event to a new venue, The Florida Aquarium in Tampa. 
About the 2019 Event
Our event videography captured the day's agenda. This included a keynote speaker and Q&A session. The girls also got a behind-the-scenes tour of the aquarium to pair with the first hand knowledge they all gained. Seeing the tanks and animals behind the curtain was the highlight of the day for the girls and chaperones alike. (Let's not kid ourselves, for us too!) Placing the girls in a visual environment that utilizes all five aspects of the STEAM program reinforced the speaking portions of the event. From there, specific questions were raised, such as "How are the PH levels monitored in the tanks?"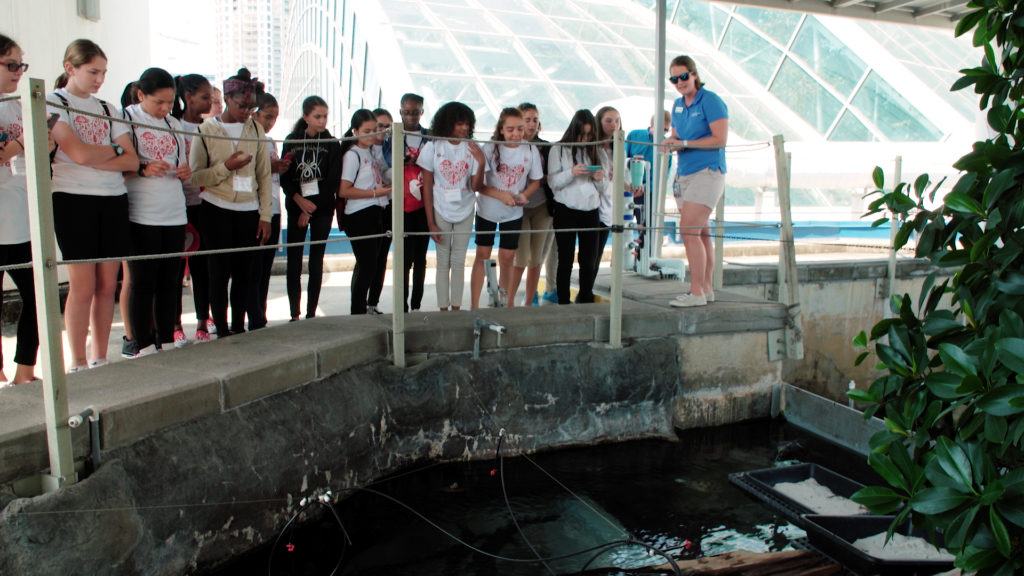 This event continues to highlight the importance of each STEAM component to the development of students! By exposing students to the various career paths and options available to them, AHA STEAM Goes Red hopes to inspire them to pursue these careers. Not only will this change the shape of their future, but the future of the world!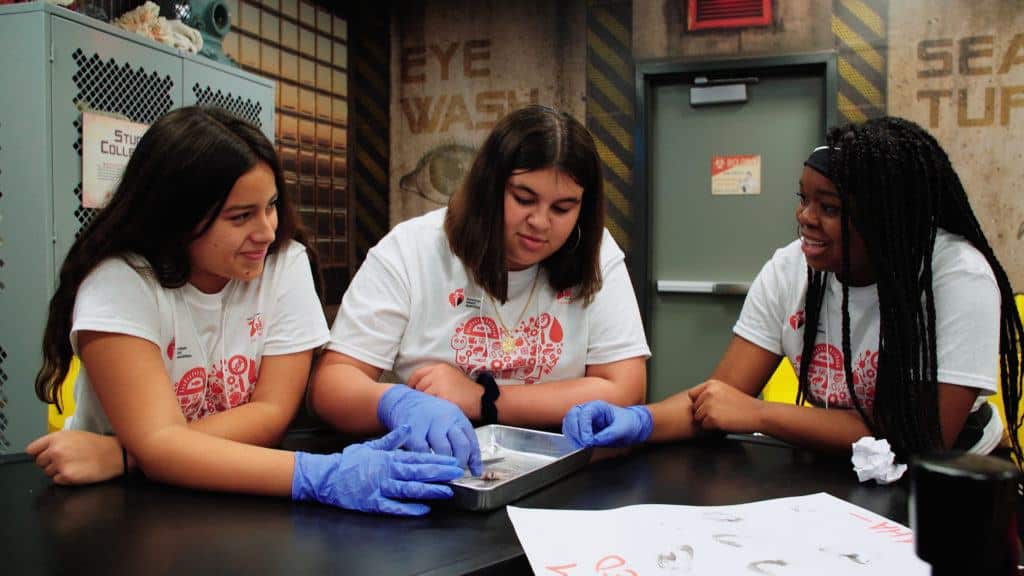 Event Videography | STEAM Goes Red 2019 Highlights