Our recent billboard photography photo shoot for St. Petersburg College was such a blast to produce, shoot and edit! SPC's Spring 2023 academic campaign is called "You Belong." Though you've likely seen a few of the final products while driving around town, below are a few more shots on their own. Moreover, you can see the shots in use within SPC's marketing collateral. We're excited to do a deep dive on this production with you today!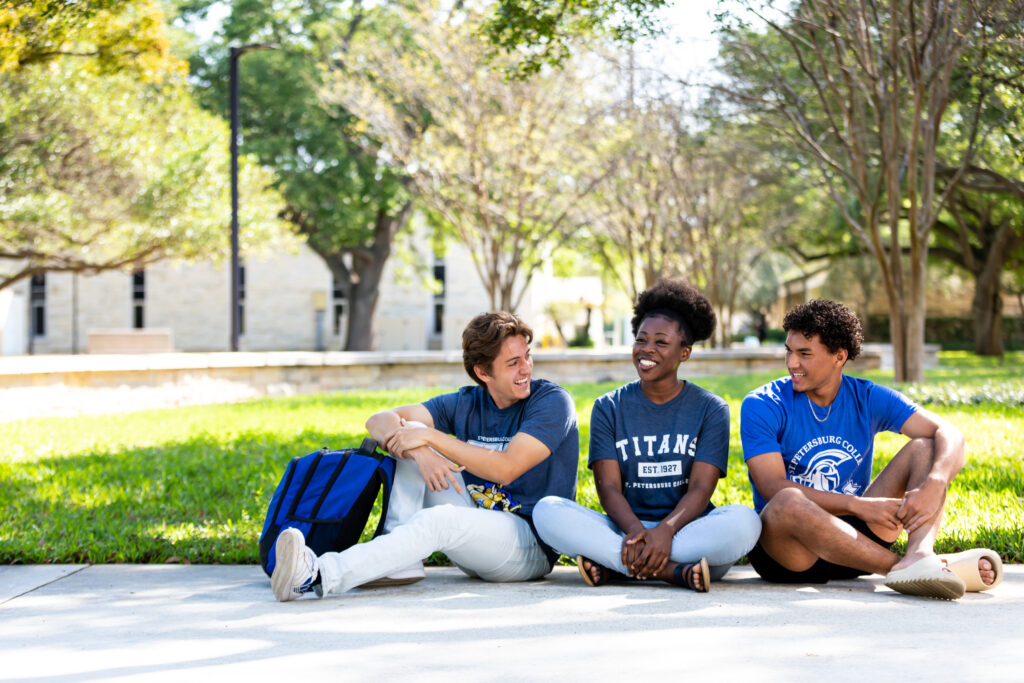 Enrollment campaign goals
During the pre-production phase, we worked closely with SPC's marketing department to narrow down the perfect location. This is a crucial part of any project, but especially for SPC as they have multiple campuses spanning from Tarpon Springs to south St. Pete. To that end, we chose beautiful Clearwater Campus for it's abundant natural light and modern architecture. For this shoot, and the entire enrollment campaign, the focus is to convey the bright, friendly atmosphere of SPC and its welcoming environment for all students. In the shoot we highlight St. Petersburg College's commitment to diversity, academic excellence and economic mobility. Indeed, with each frame, our images convey the message that everyone has a place where they truly belong, and that place is within the college's supportive and inclusive community. The name "You Belong," truly fits the atmosphere of SPC – just walk onto any campus and see for yourself!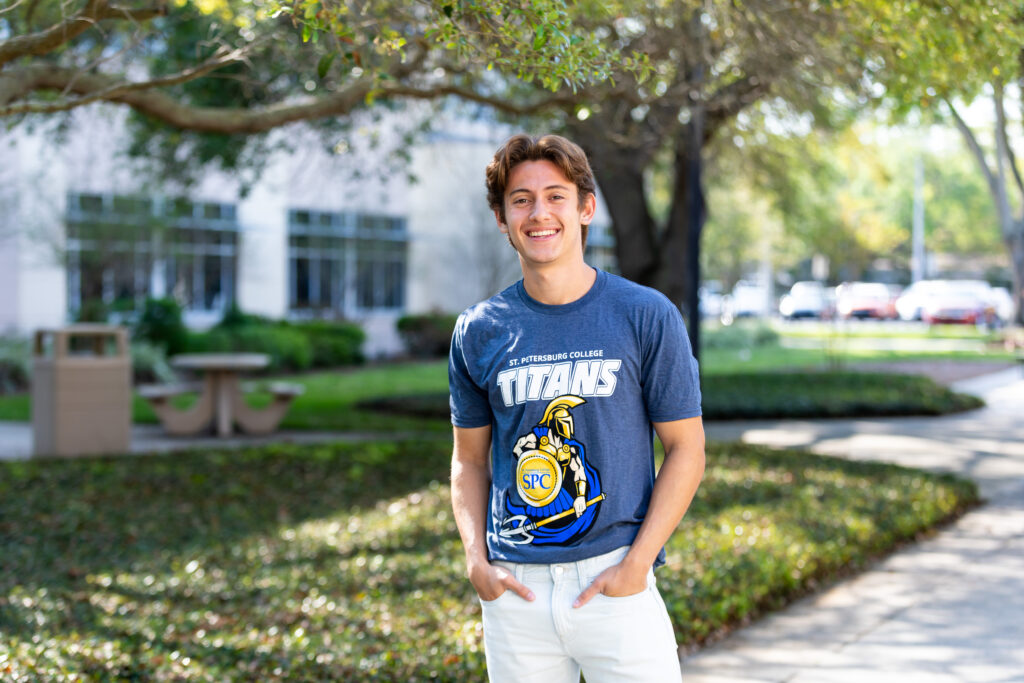 Billboard Photography photo shoot
For this specific shoot, we moved quickly and efficiently from location to location on Clearwater Campus. Brittany was the lead photographer and Ryan was her gaffer. Multiple students met them throughout the full day of production at different times and with different outfits on hand. They did this to capture a wide variety of faces and diversity for the campaign's "You Belong" overall message. The team mostly relied upon our Aputure 1200D throughout the day for fill. Brittany used her Canon 5D Mark IV as the main camera.
In the end, our team delivered a collection of vibrant images that perfectly embodies the "You Belong" campaign's spirit. These compelling visuals were specifically shot for billboards throughout Tampa Bay. Each one evokes a sense of belonging within SPC and inspires prospective students to embark on their own journey as a new student. In addition to the billboards, the photos are currently (as of the time this is written) being used on various marketing platforms. This includes the SPC website, magazine and other print materials, and social media platforms. The collaboration between Two Stories Media and the College marks a powerful union of artistry and purpose, showcasing the profound impact of visual storytelling. If you're ready to tell your brand's story, contact us today to get your project started!